Crafting the perfect restaurant experience is a labor of love. Finding the essential components of high-quality ingredients, evocative atmosphere, and first-rate service takes time and dedication. Certain restaurateurs understand this and they strive to make every guest experience amazing. That's what sets them apart from all the others. That dedication to be the best is something intrinsic that has a palpable look and feel.
Here are a few restaurants that have mastered that formula.
As the brainchild of Chef Jonathan Whitener, All Day Baby makes a commitment to excellence during breakfast, lunch, and dinner. From their thick and crispy ricotta-covered breakfast hotcakes to their exquisitely cooked meat and seafood dinner entrees, this restaurant brings dynamic creativity to every dish.
If you're a fan of sushi, New York's Nami Nori provides a relatively unique, elegant experience that is brilliant in its simplicity. They specialize in open-style hand rolls with ingredients such as tuna poke, red miso, maitake truffle, and other combinations of seafood and high-quality ingredients.
3. Pig Ate My Pizza, Robbinsdale (Minnesota)
This playfully named eatery has become one of the hottest gourmet pizzerias in the country. With a menu of some of the best meat and veggie pizzas and a great selection of craft beers on tap, this is one restaurant that you won't regret visiting. The ambiance is light, fun and inspiring. You'll quickly add this one to your favorites list.
The restaurant's modern, artfully crafted pasta, its juicy meat entrees, and its excellent cocktails and wine will draw you in for an unforgettable experience. This is a busy place that gets a lot of tourist trade but it's also a favorite with the locals. Be sure to try the Ragyu Ribeye with porcini-black garlic cream
5. Fleetwood's on Front St., Lahaina (Hawaii)
You may recognize the name of global rockstar Mick Fleetwood attached to this beachside restaurant and bar. Fleetwood Mac's drummer has invested a significant amount of time and resources into making this restaurant a renowned spot for seafood and award-winning cocktails. It has the laid-back island vibe that people love.
Chef Bruno Davaillon opened this restaurant in Dallas to provide a fine dining experience that is both opulent and delicious. The interior design of the restaurant was perfected by artists like Jeff Elrod and Kathryn Andrews. It focuses on French classics with surprising twists in the flavor profile. Their poulet with ratatouille and arugula is wonderful.
Located in beautiful Seattle, Canlis offers an exclusive dining experience. They have their menu set up to offer guests four courses at $165. Choose from two appetizers, a main course and a dessert. They are famous for their spectacular view and amazing dishes like grilled sable fish, prime beef and orange souffle. Owned by a third generation Greek family.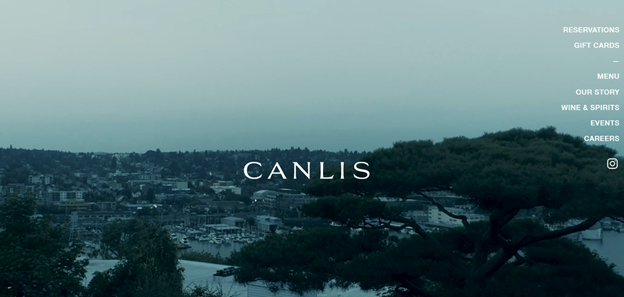 8. Victoria & Albert's Restaurant | Walt Disney World Resort (victoria-alberts.com)
Located at the Walt Disney World Resort in Orlando, this restaurant features American cuisine with unique ingredients sourced from all over the world. Guests enjoy delicious beef from Japan and the best caviar from all over the world. Each dish is not only great tasting, but also a colorful artistic creation. The talented culinary team stays at the top of their game.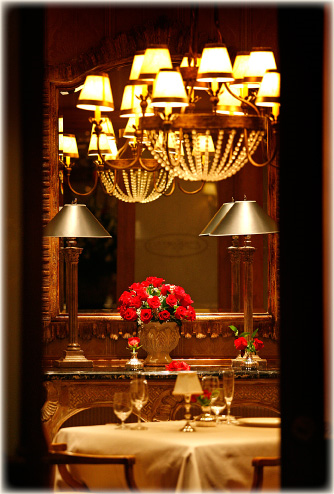 9. Restaurant Gary Danko, San Francisco
This is a beautiful restaurant in a great location and it features a tasting menu, cheese menu, wine menu and the regular menu. The seared filet of beef with Yukon potatoes is always delicious. The Glazed Oysters with Osetra Caviar will leave you wanting more. Their chocolate souffle has two sauces. Many patrons come for the selection of meats and game birds like duck, quail, bison and lamb.
10. Eleven Madison Park, New York City
Located in Madison Square Park, this restaurant is owned by Chef Daniel Humm. The restaurant was once a Michelin Star rated place but they dramatically changed their menu, eliminating meat dishes in favor of Vegan. There is said to be a 50,000-person waiting list and patrons must pay the $335 menu cost up front, no refunds.