Your Spa vacation begins with a gorgeous setting, an exciting fitness program and a list of wonderful amenities. Each experience should be restful and relaxing. Whether you want to detox or unwind, these spas offer best in class accommodations and programs. Most allow you to craft a personalized spa experience. These spas are excellent for corporate retreats or couples getaways. If you find the right place, it can be a transformative experience that's unforgettable.
The Ranch – Malibu, California
Over the past decade, The Ranch spa in Malibu has been rated as the best spa in the world by multiple publications. Many cite the spa's focus on fitness, detoxification, and exploring nature as its keys to success. Whether you're consuming the spa's healthy food options, enjoying a relaxing massage, or taking a hike through the green hills of Malibu, The Ranch always has your health and relaxation in mind.
Lefay Resort & Spa Dolomiti – Pinzolo, Italy

Another nature-based spa, the Lefay Resort & Spa immerses viewers in the beautiful scenery of the surrounding Dolomite Mountains. Guests will have the mountains in full view as they experience the spa's saunas, mineral baths, massages, and cosmetic services. If you're up for some excitement after relaxation, you can also spend some time skiing or snowboarding at the resort's nearby sky area.
Gleneagles Spa – Perthshire, Scotland
Gleneagles Spa's philosophy is that guests' treatment begins the moment they walk through the spa's doors. Everything in this spa is designed to relax guests and contribute to their wellness. At Gleneagles, guests can indulge in natural remedies, massages, gym & swim facilities, a beauty lodge, and a robust café with nutritious and delicious food items for an after-treatment meal.
Beverly Hills Spa | Massages and Facials | Beverly Wilshire (fourseasons.com)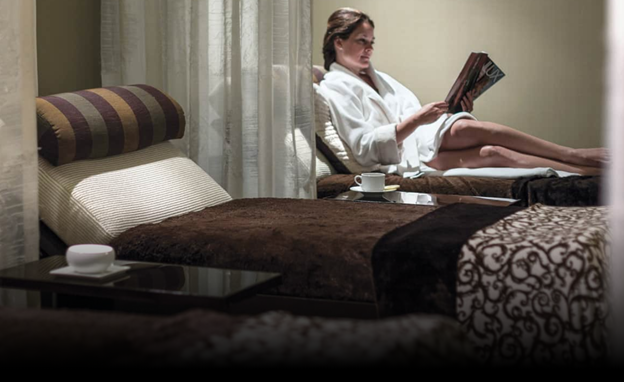 The Beverly Hills Spa offers the best combination of cutting edge technology and personalized treatments designed to revive and renew the soul. Their non surgical face lift uses Black Diamond with Centelia Asiatica. It lifts and firms naturally. Spa packages can be designed for couples, singles or a wedding party.
The thermal waters here flow down from the Majinghorn and Torrenthorn mountains creating steam baths, hydro pools and an amazing opportunity to relax. Get personalized care that includes massage, facials, Ayurveda and Chinese medicine. Mountain spring scrubs are popular and use local herbs. After these restful treatments you can explore the historical city and check out miles and miles of underground tunnels.
Founded in 1032 by Benedictine Monks, this hotel is surrounded by majestic mountains above and vineyards below. Their spa includes a steam room, sauna, ice fountains, hydro-pool and regular pool. The Vichy shower (€45) uses warm water to give patrons a strong, relaxing massage.
St. Somewhere Spa Hollywood, Fl | Margaritaville Hollywood Beach Resort
This has been named one of the 30 top relaxing spas in the USA. St. Somewhere Spa is relaxing, inviting and rejuvenating. Located in South Florida, it offers all the best spa treatments along with gorgeous ocean views. The 11,000 square foot spa retreat has beautiful steam rooms, scrub rooms and rainfall showers. They offer all the traditional massages, facials and hair and nail services.
Wellness Resort in Tucson | Miraval Arizona Resort & Spa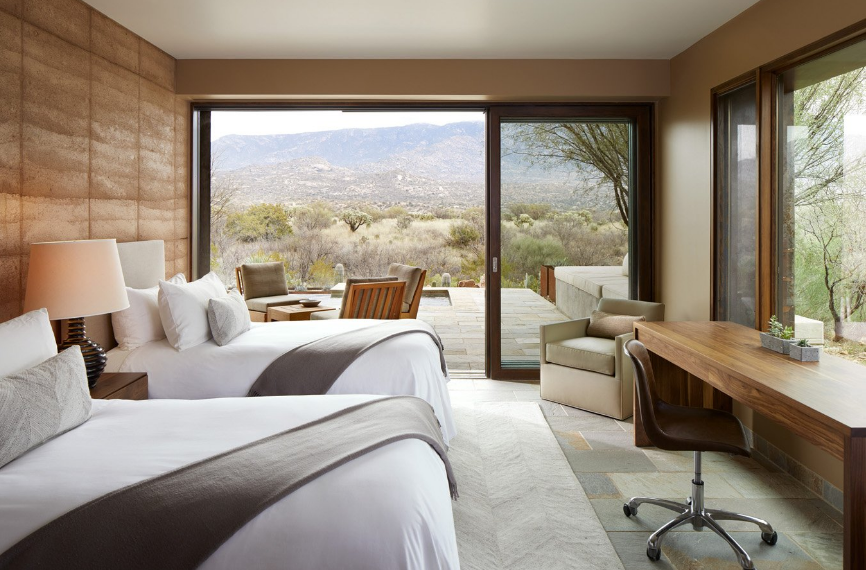 Located in the sonoran desert, this spa offers a variety of spa treatment packages ranging in price and services. They have casita style accommodations, two restaurants, and a long list of spa treatment services. Guests enjoy unlimited smoothies, snacks and non-alcoholic beverages. After the spa treatments, guests can explore the beautiful desert area. They offer various meditation journeys.
Spiritual Retreat Center: Yoga & Meditation (rythmialifeadvancement.com)
Rythmia Life Advancement Center is located in Costa Rica. They offer a rich assortment of spa treatments and do have licensed physicians on hand. They provide organic meals, Yoga classes, Swedish massage, dance classes and various counseling opportunities. The metaphysics classes are popular and offer breakthrough transformational work for each individual.
Oahu Spa | Day Spa, Massage & Facials | Four Seasons Resort Oahu
Feel completely relaxed when visiting the Naupaka Spa & Wellness Centre. They offer 35,000 square feet of space spread across four levels. Treatments are inspired by ancient Hawaiian healing practices, along with local indigenous practices that include volcanic foot and leg treatments, a passion fruit exfoliation and a sea plant body wrap.