For those who enjoy the finer things that life has to offer, there are abundant opportunities to travel. You'll find five-star hotels that have everything from gorgeous landscapes to luxurious spas. The world has so many breathtaking panoramas and thrilling adventures to offer now. You can relax in your hotel and enjoy the accommodations or venture out to explore the area.
If you have a special area of interest, then fine tune your travel experience accordingly. For instance, those who love cycling might put together a trip to Salt Lake City, Utah to cycle through the Great Salt Lake to Antelope Island. If you love museums, there are unforgettable exhibits at the Metropolitan Museum in New York, as well as the Uffizi Gallery in Florence, which is hundreds of years old.
Most of these international hotels offer delicious cuisines, which are an adventure within themselves.
Grand Hotel Cavour, Florence, Italy
This elegant hotel offers plush furnishings, rugs and paintings. On their Divina Terrazza, visitors can enjoy a breathtaking view of the Cathedral of Santa Maria del Fiore. Florence is an important historic center in Europe and the capital city of the Tuscany region. The city has always played a major role in the Italian fashion industry. From Renaissance Art to ancient architecture, this city will provide jetsetters with a memorable vacation.
Hotel The Mitsui, Kyoto (Japan)
Shaped by a rich tradition dating back to the 17th century, this historical site has become one of the best treasures when it comes to finding hospitality in Kyoto. Its interior and exterior blend traditional Japanese aesthetics with eye-catching modern geometry for a striking appearance. Be sure to take advantage of the private Onsen, which is a geothermal hot spring spa. It will soothe even the most frazzled nerves and get you in a better headspace to enjoy your vacation.

Capella Bangkok (Thailand)
The Capella Bangkok has built a reputation as one of the best modern hotels in Thailand. It provides unobstructed views of the nearby Chao Phraya River, Michelin-starred Thai food dining options, and a robust spa program for your personal enjoyment. It even features a team of wedding specialists if you'd like to plan your special day in this remote location.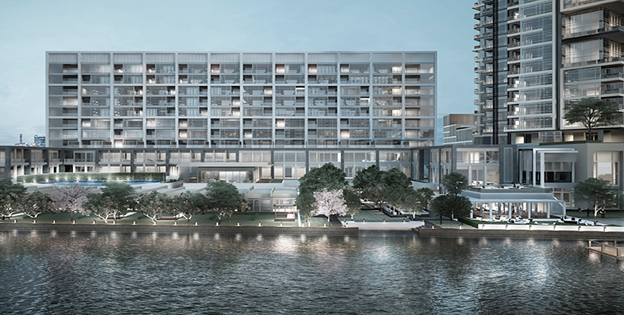 Soneva Kiri, Ko Kut (Thailand)
The second entry on the list from Thailand is a bit farther from civilization than the Capella Bangkok. The Soneva Kiri feels more like a hidden nature park that immerses you in its tropical setting. Enjoy one of the best beaches in Thailand, along with comfortable outdoor villas, unforgettable dining, and snorkeling trips.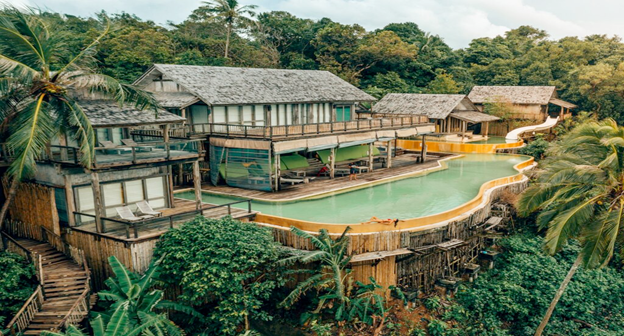 Grace Hotel, Santorini (Greece)
Santorini is believed to be the last remaining link to the Lost City of Atlantis. Situated next to the picturesque Aegean Sea, the Grace Hotel provides the ideal Santorini experience, with activities such as an infinity pool, wine-tasting, scenic hiking, and multiple picnic opportunities. This Mediterranean Oasis offers guests sailing adventures along the Caldera coastline and the opportunity to exchange wedding vows on the edge of a volcano.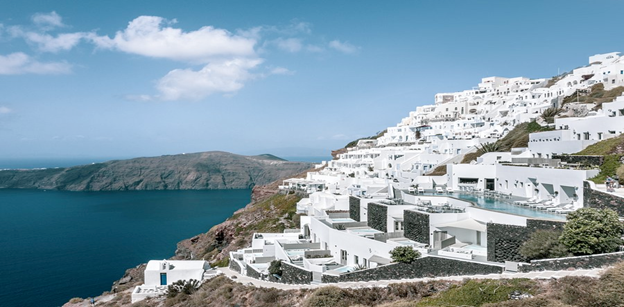 Mandarin Oriental Jumeira, Dubai
This exclusive resort hotel overlooks the pristine waters of the Arabian Gulf. It offers breathtaking views of Dubai's shimmering skyline. The Mandarin Oriental Jumeira is a stunning destination with gorgeous beaches and a definite wave of luxury. The furnishings in the suites are top notch with unmatched levels of service. There's an endless list of fun things to do in Dubai.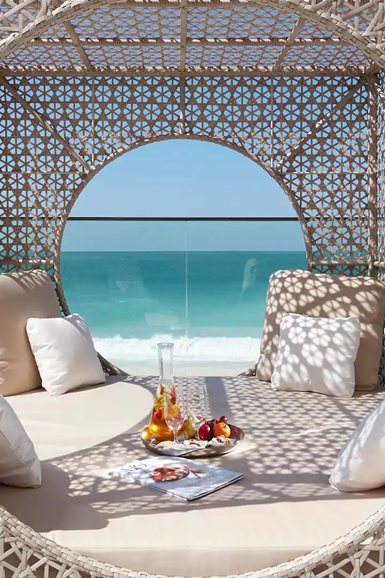 Visitors to the Eternal City will love this five-star hotel located only a few minutes away from the Trevi Fountain. In one day's time, you can visit the Pantheon, The Spanish Steps, the Colosseum and the Tiber River. The Maalot offers the finest guest accommodations from luxury furnishings to beautiful art. The hotel specializes in presenting guests with the sophisticated townhouse vibe that Rome is so famous for.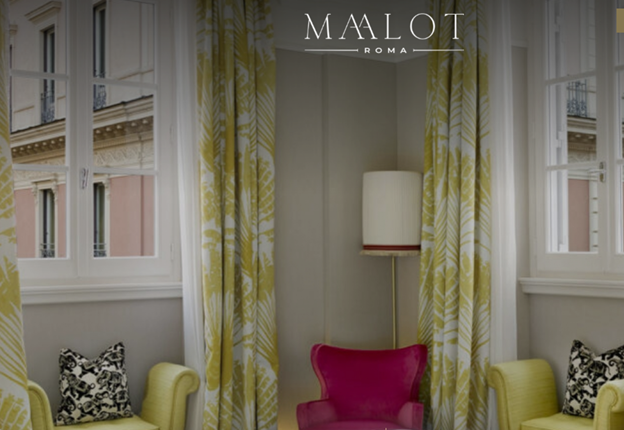 Le Bristol Paris is full of Parisian history with elegant décor and calming interior gardens. The hotel has been in operation since 1925 and features an extraordinary swimming pool suspended above the rooftop. Guests will love their Cheese Cellar and Chocolate Factory. The Faubourg Saint Honoré is considered a Mecca of Haute Couture and luxury living.
Four Seasons Hotel, Buenos Aires, Argentina
Guests will enjoy the exclusive Recoleta neighborhood which offers a combination of European glamour and early-20th-century architecture. This hotel features luxurious suites, amazing food and opportunities to explore the best of Argentina.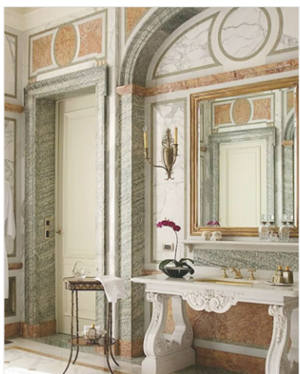 With unrivalled views of the Sydney Opera House, this hotel offers museums, cobbled roadways, quaint cafés and luxury shopping opportunities. Explore the vibrant Rocks village, filled with cobbled laneways, cafés, art galleries, museums, and luxury stores.